L-Dub Bike Camp 2019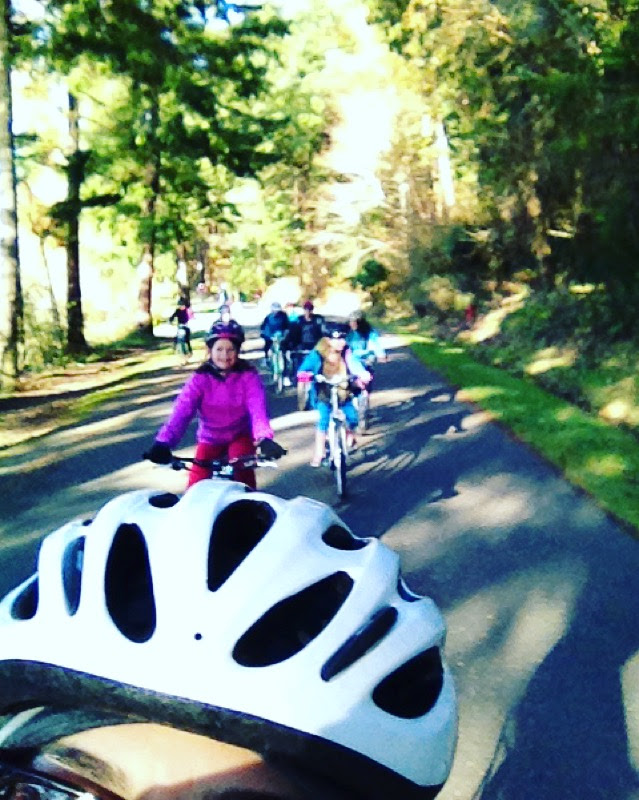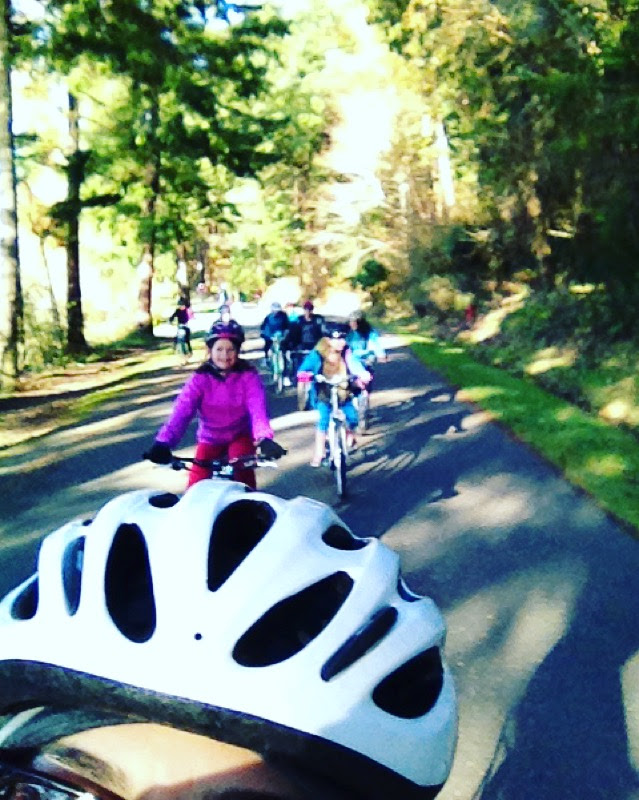 sold out
L-Dub Bike Camp 2019
Bike Camp 2019
Week of 7/15/19, 9a-3p
L-Dub Students Only
For beginner to expert cyclists.
Bike not required, but appropriate dress will be!
$400 with bike; $450 if rental needed.
LWGMS Bike Camp is a day camp (with one overnight) for students who want to explore the Puget Sound region by bike. Students will hit local bike trails around the city and beyond, improving their bike handling, map reading, and decision-making skills while learning about new neighborhoods, snacking at our favorite parks, and getting to know each other better.
Students can expect to ride for around 5 to 15 miles a day along protected bike trails, such as the Burke Gilman, Alki, and the John Wayne Trail. On the last day, students will bike to a campsite at Iron Horse State Park, learn some of the basics of bike camping, and spend a night by the campfire.
Campers should bring a hearty lunch and snack, sunscreen, and a water bottle. (Water is always available for refills at the camp site.) Wear sneakers and bring a helmet. Please label personal items including jackets, backpacks, etc. Please do not bring personal items such as collectibles (cards, toys), audio equipment such as iPods, cell phones, etc. to camp. We cannot be responsible for these items.
DEPOSIT: To secure your spot, please make a deposit of 50% with the code "1819OUTDOORS." To pay the remaining due, you must log in to FACTS and make the second payment before April 1, 2019. If you are registering after April 1, 2019, you must pay in full.
Current Families: To pay the remaining due, you must log in to FACTS to make a second payment before due April 1st. If you are registering after April 1st, you must pay in full.
Friends of LWGMS: We will contact you with payment plan options once we receive your registration.
Financial Aid for Current Families: If your family qualifies for financial aid for the 1819 school year, please use your financial aid code when applying for this experience. You must pay in full at this time.
Financial Aid for Friends of LWGMS: Please contact our Business Office to inquire about financial assistance.
CANCELLATION POLICY: In the event your student is no longer able to attend, LWGMS will refund your deposit (up to 50% before April 30.) If you cancel after May 1, we are unable to offer you a refund but may be able to apply your fee to a different camp, please contact us for details.
Program Modification and Cancellation: LWGMS reserves the right to cancel or modify the program before or during its operation due to circumstances, including emergencies, low enrollment, unavailability of one or more facilities or personnel, or other reasons.